C5 Petroleum Resin for Hot Melt Road Marking Paint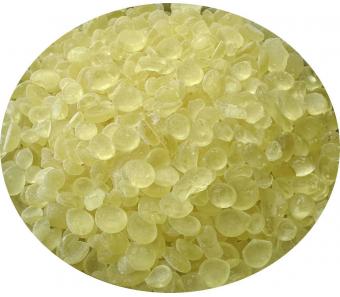 PDF:

Product introduction:

C5 Petroleum Resin with the grades of HCR-R5100 and HCR-R5101 are two brand-new high class refined C5 Aliphatic Hydrocarbon Resins designed specially as a Binder to meet the technical requirements for hot melt road marking paint in Asian and American Markets.These 2 kinds of C5 petroleum resins offer good dispersion of fillers and pigments and also show excellent flow properties in Hot Melt Road Marking Paint Systems. Our C5 Hydrocarbon Resins are mainly recommended to the Thermoplastic Road Marking Paint and Hot Melt Road Marking Paint industry.

Characters of the C5 Petroleum Resins for hot Melt Road Marking Paint:

Light color
Good fluidity
Good heat stability
High drying rate
Even distribution of filler material without settling
High abrasion performance
Other performances criteria such as weather fastness, strong smudge resistance and affinity for pigments are also excellent.

Specifications of the C5 Hydrocarbon Resins:
Items

HCR-R5100

HCR-R5101

Appearance

(

eyeballing

)

yellowish granule

yellowish granule

Softening Point

(

R&B

)℃

100±5

101

±4

Color No

. (

50% Toluene

)

Ga

.

5.0 Max

5.0 Max

Acid Value

(

mgKOH

/

g

)

1.5 Max

2.5 Max

Ash Content

(

wt%)

0.10 Max

0.10 Max

Melt Viscosity

(

200

℃)Cps

250 Max

250 Max
Recommended Fields:
Hot Melt Road Marking Paint,Thermoplastic Road Marking Paint and Pressure Sensitive Adhesives
Regular Packing:
Net 25kg Paper Kraft bag or other customer tailored Ton Bags.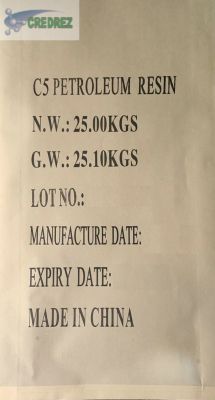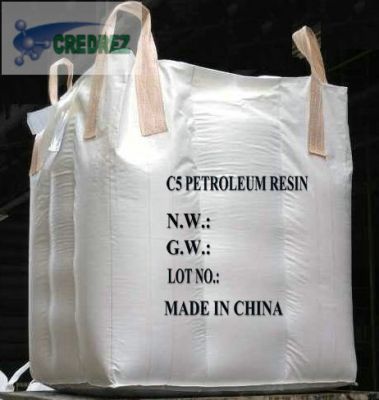 Storage:
C5 Petroleum Resins are non-hazardous chemical product. It should be stored in dry and cool places. Keep away from fire. Sunshine, moisture and pollution. Avoided prolonged storage due to the potential effect on performance.

High Softening point C5 Petroleum Resin for Hot Melt Road Marking Paint