C5 Petroleum Resins for Rubber and Tyre mixing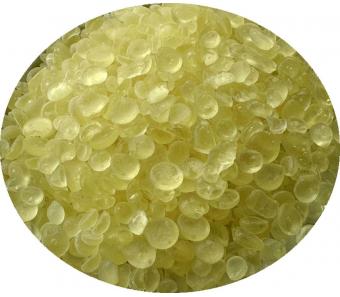 PDF: Not
Our Petroleum Resins with the grades of HCR-C5100 and HCR-C5101 is a series of Petroleum Resins are pure C5 Aliphatic Hydrocarbon Resins without aormatic content applied exclusively in tire and rubber compounding. C5 Aliphatic Hydrocarbon Resins have an excellent compatibility with a wide variety of elastomers including natural rubber (NR), synthetic rubber, polyethylene, polypropylene, Styrene-Isoprene-Styrene (SIS), Styrene-ethylene-butadiene-styrene(SEBS) and Ethylene Vinyl Acetate (EVA), and also have a good compatibility with the natural tackifying resins (such as Terpene, Rosin and thereof derivatives). Additionally, the product can be used in rubber compounding as tackifying agent, reinforcement agent, softening agent as well as the filling agent, etc.

Performance

Light Color


Excellent Tackifying Property


Good softening and reinforcement properties in rubber mixing process, can enhance the ductility and peel resistance of rubber compounding.
Improve the tackiness of raw rubber without effecting the curing time and cured property of rubber compounding.


limited influence on vulcanization time and physical properties after vulcanization


Avoids the sticky problem to rubber processing machines
Contributes to a uniform dispersion of filling material in rubber compounding
Specification of the Petroleum Resins C5
Items

HCR-C5100

HCR-C5101

Appearance

(

eyeballing

)

yellowish granule

yellowish granule

Softening Point

(

R&B

)℃

100

±

5

100

±

4

Color No

. (

50% Toluene

)

Ga

.

5.0 Max

4.0 Max

Acid Value

(

mgKOH

/

g

)

1.0 Max

1.0 Max

Ash Content

(

wt%)

0.1 Max

0.1 Max

Melt Viscosity

(

200

℃)Cps

250 Max

220 Max
Recommended Fields
Rubber and Tyre Compounding
The production of other rubber products such as sole, shoe heel, floor, strap, rubber pipe and inner tire
Light color daily-life rubber products
The light color products can also be used as Thermoplastic Road Marking Paint and pressure-sensitive adhesive
Package
25kg
plastic woven bags or Kraft paper bags.
Storage
C5 Petroleum Resins are non-hazardous chemical product. It should be stored in dry and cool places. Keep away from fire. Sunshine, moisture and pollution. Avoided prolonged storage due to the potential effect on performance.