Hydrogenated DCPD Hydrocarbon Resins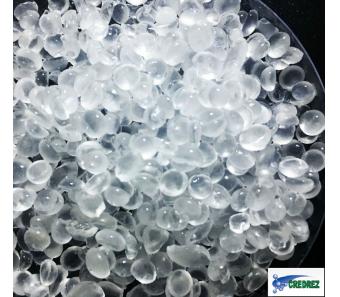 PDF:

Hydrogenated DCPD Hydrocarbon Resins with the grade of HCR-D110H, HCR-D120H and HCR-D130H are water white Hydrogenated DCPD resins obtained from polymerization and hydrogenation of cyclic ingredients derived monomers. Our Hydrogenated DCPD Resins are mainly used in EVA/ APAO based hot melt adhesives, Pressure Sensitive Adhesives owing to light color, good heat stability and wide compatibility with other resins and polymers.

Key Characters:

Good compatibility with EVA,SBC,Metallocene polyolefins, APAO
Good heat stability
Good initial color and low VOC
Water resistance
S
pecifications
| | | | |
| --- | --- | --- | --- |
| Items | HCR-D110H | HCR-D120H | HCR-D130H |
| Softening Point (R&B)°C | 100-110 | 110-120 | 120-130 |
| Color No. (50% resin solid in Toluene)Ga# | 1.0 max | 1.0 max | 1.0 max |
| Acid Value (mgKOH/g) | 0.10 max | 0.10 max | 0.10 max |
| Heat Stability( 4H@180°C)Ga# | 2.0 max | 2.0 max | 2.0 max |
Recommend Fields:
HCR-D100 Series of Hydrogenated DCPD Resins are mainly used in HMA,PSA, Sealants, Book-Binding Adhesives, Wax Modification, Plastic Modification,Printing Ink,Rubber and Tire mixing,etc.

Packing:
Net 25kg Paper bags or other requested packages.

Storage:
Hydrogenated DCPD resins are non-hazardous chemical product. They should be stored in dry and cool places. Keep away from fire. Sunshine, moisture and pollution. Avoided prolonged storage due to the potential effect on performance.